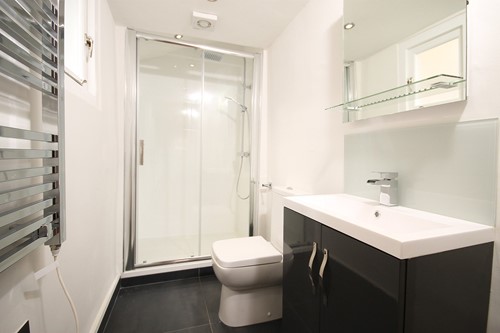 Adding some extra warmth to your bathrooms boosts your home value while also ensuring that you'll have a well-heated and comfortable environment for bathing and showering during winter. With these heating options, you can warm up your bathrooms as needed without having to turn up your thermostat, causing your furnace to run more often. Consider the following high-end heating ideas to keep your bathrooms feeling cozy this winter.
Radiant Floor Heating
Radiant floor heating provides a way to warm up your bathroom floors, so you won't be walking on cold surfaces. Whether your bathroom floors are made of natural stone or elegant tile, these materials tend to stay cool to the touch, even when you have your furnace running. Having a radiant floor heating system installed means you can have warm floors to step on when you're getting in and out of your shower or tub.
Different types of radiant floor heating systems are available for bathrooms, including electric, air-heated, and hydronic. Each type generates heat that moves up through your floors, efficiently keeping them as warm as needed. This type of heating system also helps keep your bathrooms warmer overall, since heated air rises.
High-End Towel Warmers
Towel warmers offer a convenient way to make sure you always have a warm towel available to wrap yourself in after taking a bath or shower. Rather than going with a standard one with a simple design and features, consider getting high-end models with more to offer. Luxury towel warmers are available in hydronic and electric models. Hydronic models connect to your plumbing to use heated water to warm up towels, while electric ones use your home's electrical system.
High-end towel warmers often have extra features, such as heated shelves rather than racks or hanging racks and hooks for holding robes or hand towels. Some towel warmers also have a timer that you can set to turn on at certain times, so you don't have to wait long for your towels to warm up.
Exhaust Fan Combinations
Bathroom exhaust fans are a standard part of ventilating these areas of your home and preventing too much moisture from building up. You can add heat to these fans for instant warmth, as well as lighting for added safety when you're walking around at night. Some exhaust fan combinations include an infrared lamp that provides a direct source of heat in the area outside of your tub or shower. With some models, you can automatically have your fan combination, including heat, come on as soon as you step into your bathroom and shut off when you leave.
If you're interested in purchasing a luxury home or selling one, please feel free to reach out.