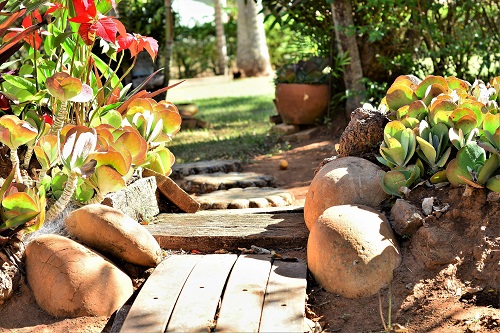 As the line between indoor and outdoor spaces continues to blur, designers have begun to refer to rooms for the garden. Separating an outdoor living space into rooms might seem confusing at first, but numerous homeowners and gardeners have been using many of the same concepts already without realizing it.
So, what are garden rooms, and how can you build one of your own? Here are some of the basics to know:
What is a garden room?
At the most basic level, a garden room is an area of your outdoor space dedicated to a specific activity. Many homeowners and garden designers choose to designate specific "zones" to their spaces for things like dining, cooking, relaxation or entertaining company. A garden room takes this same concept and frames it in interior design terminology.
Components of an outdoor garden room
Garden rooms start with an intended purpose. Do you want a place for children to play, a quiet spot to relax, or a sanctuary for dining with guests? Let this decision guide your design choices. Next, consider the "planes" of a garden room:
The ground plane or floor.
The vertical plane or walls.
The overhead plane or ceiling.
Just like when designing an interior space, you'll want to think about all these dimensions combined. The ground plane could be grass, gravel, pavers or a wooden deck. Walls can come from structures like pergolas, or natural dividers like hedges and trees. For the ceiling, decide if you want an arbor, umbrella or anything else between you and the open sky.
Express your personality with a unique interior design
Outdoor rooms offer an exceptional opportunity to exercise your personal creativity and truly use your outdoor living area the way you want to. Bring your favorite interior design trends outdoors - choose a focal point, establish flow and create a mood.
Experiment with color schemes when choosing elements like plants, flowers and outdoor furniture. Mix different textures and scale of plants to achieve the desired effect. The possibilities are endless.
If you're ready to start building your own outdoor garden rooms, keep these basics in mind as a starting point. Whether you create an invigorating spot for your morning coffee or a mysterious, secluded nook for gathering around a fire pit, use your personal style to guide your next great garden room idea.