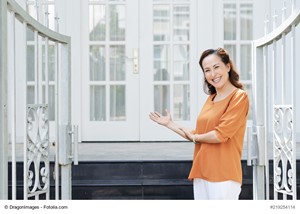 Let's face it – a showing can be a stressful experience for a house seller. If a seller makes even a single mistake planning for a showing, a buyer may be turned off by his or her residence. And as a result, a seller's home may linger on the real estate market for many weeks or months.
Ultimately, each showing is a valuable learning opportunity for a house seller. If a seller fails to receive an offer to purchase after a showing, there is no need to worry. In fact, there are many things that a seller can do to upgrade his or her residence in the aftermath of an unsuccessful home showing, such as:
1. Bolster Your Home's Curb Appeal
Curb appeal is a key part of the home selling experience, and for good reason. If your house boasts amazing curb appeal, buyers may fall in love with your residence as soon as they see it. Thus, terrific curb appeal could help you speed up the house selling journey.
To upgrade your home's curb appeal, lawn care is crucial. You should mow the lawn, trim the hedges and do everything you can to keep your home's exterior looking neat and tidy.
Also, if you need expert help with curb appeal upgrades, lawn care and home improvement professionals are available. These professionals are happy to help a home seller – regardless of his or her residence's size or location – and will ensure you can enhance your house's curb appeal in no time at all.
2. Revamp Your Home's Interior
If your home's interior looks drab and outdated, now may be a good time for an upgrade. Fortunately, you don't have to be a professionally trained interior decorator to transform your house's interior from drab to fab.
Oftentimes, repainting the walls can make a world of difference inside a house. Using neutral colors may boost the likelihood that your house's interior will capture buyers' attention, too.
Don't forget to clean each room of your house. By doing so, you can maintain a pristine home interior that is sure to hit the mark with buyers.
3. Declutter Your Home
Personal items in your home should be put into storage for the time being. That way, you can help buyers envision what life could be like if they purchase your residence.
Furthermore, remove any items you no longer need from your house. In this instance, you can donate unwanted items to charity, give them to family members or friends or sell them.
As you get set to sell your house, you may want to hire a real estate agent. This housing market professional can offer home exterior and interior improvement tips, as well as help you prepare your residence for showings and open house events.
For those who are worried about home improvements, it is important to remember that there are lots of ways to upgrade a residence. Thanks to the aforementioned tips, you can quickly upgrade your house's appearance and move closer to achieving your desired home selling results.