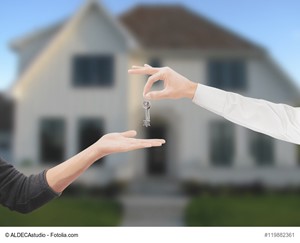 When it comes to selling a house, it is important to prepare as much as you can. That way, you can identify potential home selling hurdles and overcome these issues before they escalate.
Now, let's take a look at three tips to help you prep for the house selling journey.
1. Analyze All Areas of Your Home
You might believe your home is virtually perfect, but there may be problems that need to be addressed. Because if you fail to resolve various house issues, it may be tough to optimize your home sale earnings.
Oftentimes, it helps to conduct a home inspection before you list a residence. With an inspection report in hand, you can assess home flaws and correct these issues right away.
You may want to perform a home appraisal as well. After an appraisal, you can obtain an appraisal report to help you establish a competitive initial asking price for your residence.
2. Review the Local Housing Sector
The housing market fluctuates, and a buyer's market today could shift into sellers' favor without delay. Thus, you should analyze the local housing sector closely so you can determine whether you are about to enter a buyer's or seller's market.
A buyer's market generally features a high volume of available houses. Comparatively, there is a shortage of available homes in a seller's market, and new houses that become available may sell quickly.
To differentiate between a buyer's and seller's market, you should find out how long homes that are currently available in your city or town have been listed. In addition, review the prices of recently sold houses in your area, and you can see if sellers are accepting offers at or above their initial asking prices.
3. Consult with a Real Estate Agent
If you are unsure about how to plan for the home selling journey, you need to remember that you are not alone. But if you hire a real estate agent, you can work with a property selling expert throughout the home selling journey.
A real estate agent understands how to succeed in any housing market, at any time. First, he or she will learn about you and your home and help you map out a house selling plan. A real estate agent next will help you establish an aggressive initial asking price for your residence and add your home to the local housing market. Then, if you receive an offer to purchase your home, a real estate agent will help you assess this proposal and make an informed home selling decision.
Furthermore, a real estate agent is ready to respond to your house selling questions. There is no home selling question too big or too small for a real estate agent, and as such, you can rely on this professional for in-depth responses to any property selling queries.
Take the guesswork out of selling a home – use the aforementioned tips, and you can plan ahead for the house selling journey.